Welcome to Maine Sweet and Wild
Maine Sweet and Wild was founded in 2005 with the goal of providing the freshest wild blueberries possible to the Downeast Maine region and to visiting toursits during the harvest season. We sell fresh blueberries only during the harvest season and sell frozen blueberries year-round. We have recently provided and option for shipping our frozen blueberries to customers throughout the country. Your blueberries will be specially packed and shipped next-day air at your convenience to ensure that they arrive in perfect condition. Orders of our new blueberry spread is shipped in 2-3 days.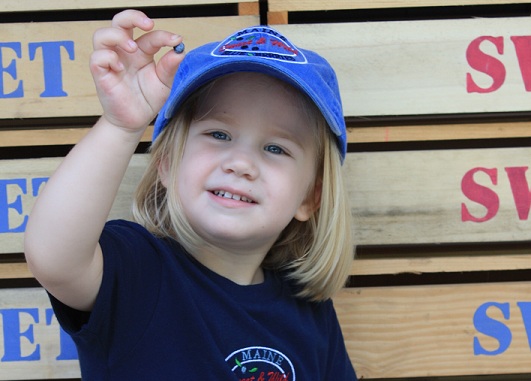 The Season
Maine Sweet and Wild sells fresh blueberries during the harvesting season from late July to early September. Fresh blueberries will only be sold during this brief period. Fresh and frozen blueberries are sold primarily from our processing location in Waltham, Maine; approximately a 10 mi drive from Ellsworth. Local supermarkets carry our fresh blueberries as well. Unfortnately, not all blueberries are created equal, so be sure to look for the Maine Sweet and Wild logo. Frozen blueberries are sold from our processing location year round while supplies last.